Real Estate company:
Automated Group Financial Close including Fair Value Adjustment (IAS 40)
KMC Properties ASA is a publicly listed Norwegian based commercial real estate group focused on logistic and industrial properties with over 65 objects in Europe and a total asset value of Billion 6 NOK in 2022.
Initial situation / Problem
Although the ERP landscape was already harmonized and centralized, the group's financial close and consolidation process relied on multiple interconnected Excel files that predominantly involved manual calculations and interfaces. Before each closing process, the calculation files needed significant preparation, including updates of parameters, data, and formulas. The output of certain calculation files, such as IC eliminations or IFRS 16 adjustments, were integrated into the main consolidation file only at the group level, diminishing the ability to analyze data quickly.
A particular challenge within the real estate industry is that, according to IAS 40, properties must be revaluated with every close to the current fair value. These revaluations can trigger various chains of book entries including effects on profit and taxes.
All of the above resulted in:
Time-consuming and error prone preparation of Excel files
Limited insight (mostly mandatory tables on group level)
Limited technical data validation
Documentation solely in Excel files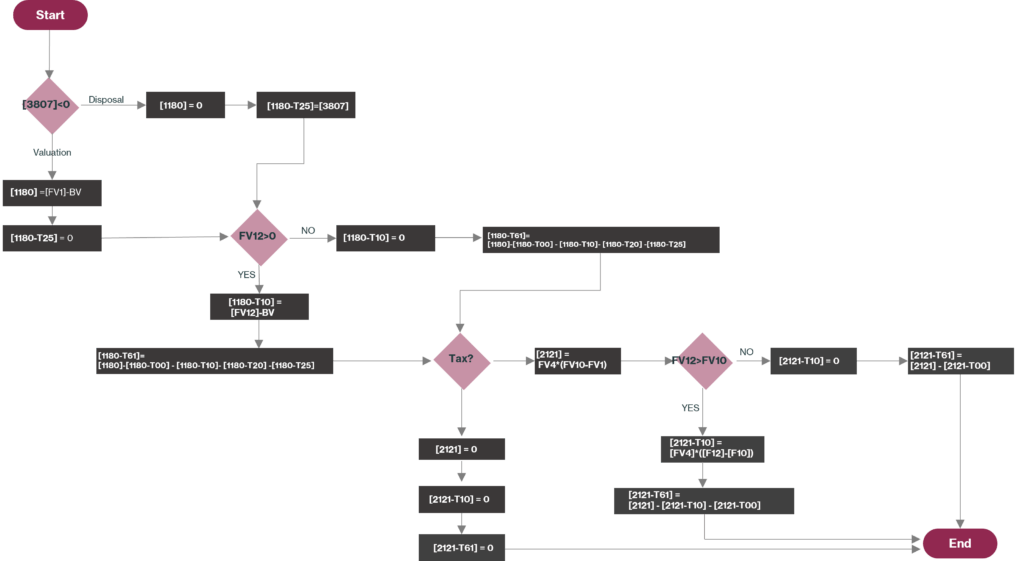 Illustration 1: Fair Value calculation logic

Illustration 2: Overview closing process
The implementation of CCH® Tagetik enabled the client to handle the entire group close & consolidation process in one platform – from data import to publication in a Word document – all while reducing time spent and improving data quality. Most changes to the group structure, data model or other specific accounting cases (e.g. regarding IFRS 5) are covered by CCH® Tagetik's inbuilt standard functionalities. Any remaining special cases can be handled by posting a group journal – less than a handful in the case of the client. Data from the ERP and other supporting systems is imported directly into the consolidation engine with just a few clicks. The entire Fair Value calculation and adjustment is performed by a calculation logic based on imported data prepared by the external valuator and minimal enrichment of the data. The processed and consolidated data is automatically updated in the new financial report in Word, which leaves only narratives to be updated manually.
The implementation of CCH® Tagetik resulted in a drastic reduction of time and effort while at the same time significantly improving the data quality and granularity:
Significant reduction of non-value-adding activities
Improved data quality
Extensive analysis capability, e.g. eliminations, adjustments and FX effects per property or entity
Fully automated FV calculation and adjustment
Errors from the source data identified in CCH® Tagetik lead to improvements in the ERP system
Full transparency and documentation of all steps
The overall time-reduction and availability of data enabled the accounting team to strengthen its role in the group's Financing and M&A activities.

Illustration 3: Focus on value adding activities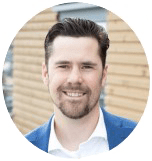 Ove Rød Henriksen
Chief Accounting Officer
KMC Properties ASA